Percussion Theatre – MuLan
Musical instruments, movement, song, and body language pirouette with the sounds of percussion.
Enjoy this vivid interpretation of the life of legendary MuLan through Peking Opera ballads and percussive sound.
The Percussion Theatre - MuLan has received critical acclaim since its debut in 2010. Through the in-depth dialogue between percussion music and Peking Opera, the "music, posture, singing, and movement" have been smoothly integrated. MuLan also received the invitation from The Chekhov International Theatre Festival of Moscow in 2017. This unique theatre aesthetics was lauded by Channel One Russia as "the birth of a new art form".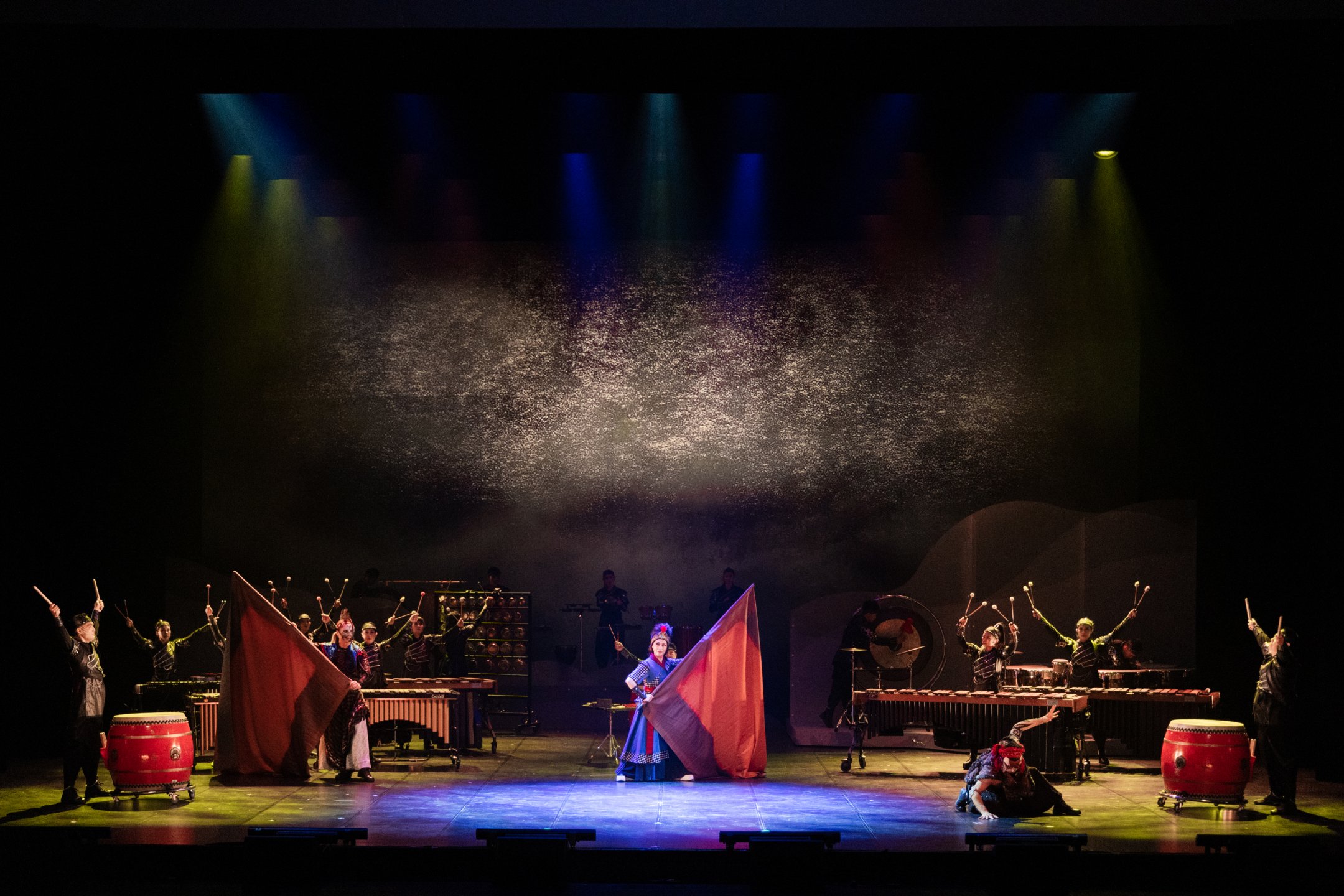 Six years later, to create multiple layers and refined details, as well as to revolutionize the visual and audio effects, the updated version of MuLan demonstrates unwavering perseverance when the character is facing challenges, thereby symbolizing the JPG's courage to press ahead amid the difficult times. By going back to the basics and reviewing its passion, the JPG has continued to uphold the "width, depth, precision, and expanse" of the Percussion Theatre, and will keep refining, converging, and passing on the timeless classics from generation to generation.